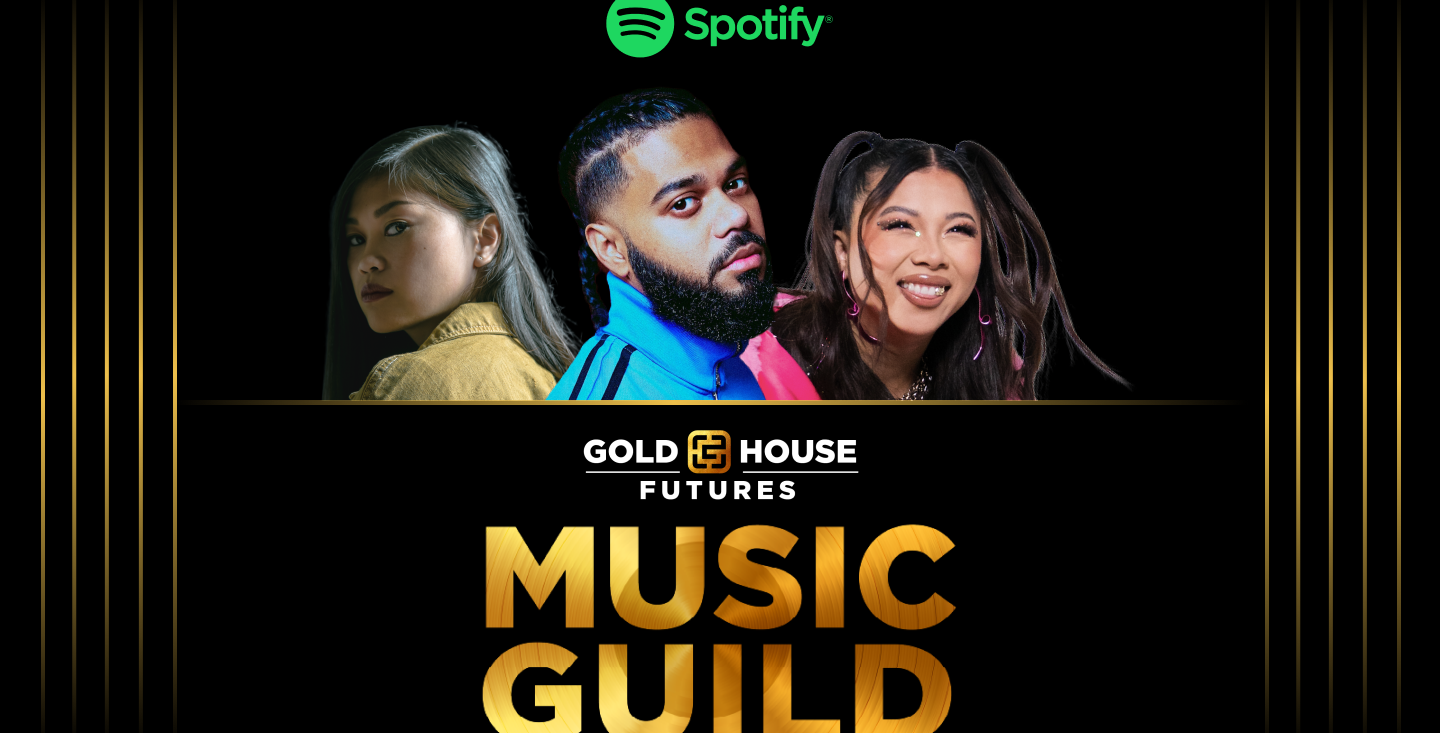 REPRESENTATION MATTERS
Spotify and Gold House Name Anik Khan, Ruby Ibarra, and Thuy as Gold House Futures Music Guild Creators—And Share Why They're So Excited for the Partnership
Asian and Pacific Islander creators have varied and dynamic stories to share—but issues such as economic inequity, media misrepresentation, and societal stereotypes often serve as barriers that keep their voices from being amplified. These roadblocks can—and must—be addressed in order for more API creators to share their music with the world.
To elevate the next generation of changemakers, Gold House, the premier nonprofit collective of Asian and Pacific Islander (API) leaders, has launched Gold House Futures. This initiative will advance the success of emerging API creatives, entrepreneurs, and social impact leaders through investments with prominent partners, skill building for successful leadership, and world-class mentoring. And on the music side, Gold House is collaborating with Spotify to bolster three API music artists and give them the opportunity to take their music and their careers to the next level. 
After an open call for submissions, a selection committee of industry API titans (including Spotify representatives) whittled the entries down to a shortlist that reflected diversity both in ethnic backgrounds and genres. Ultimately, three names rose to the top: Bengladeshi American hip-hop artist Anik Khan, Filipino American rapper Ruby Ibarra, and Vietnamese American R&B artist Thuy.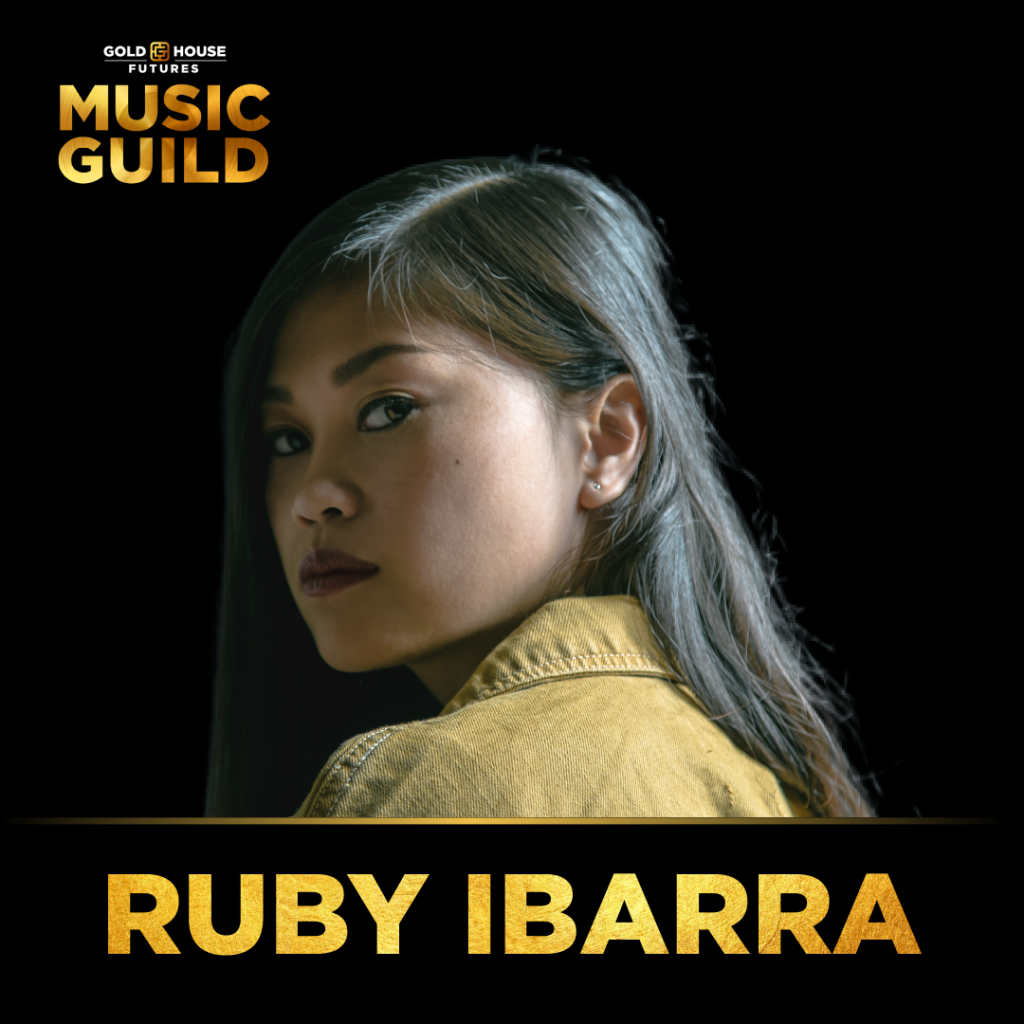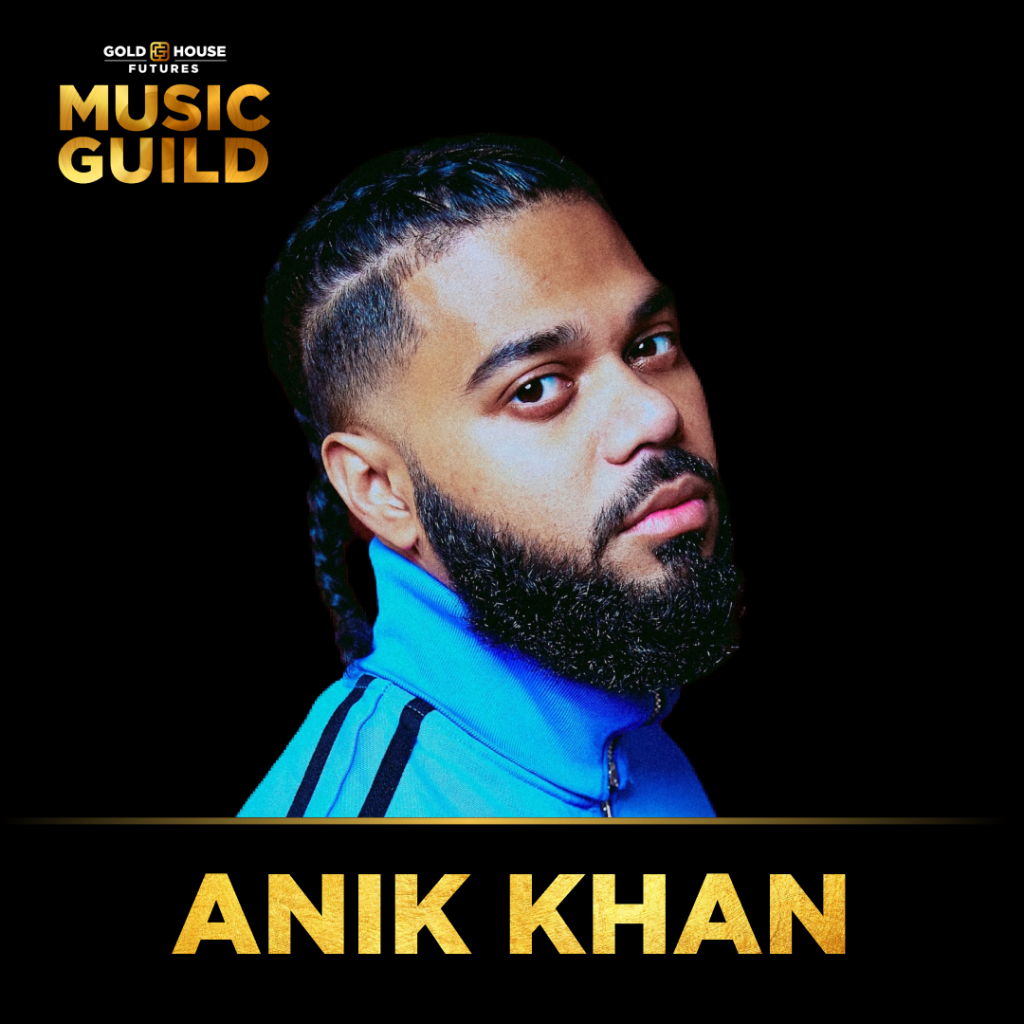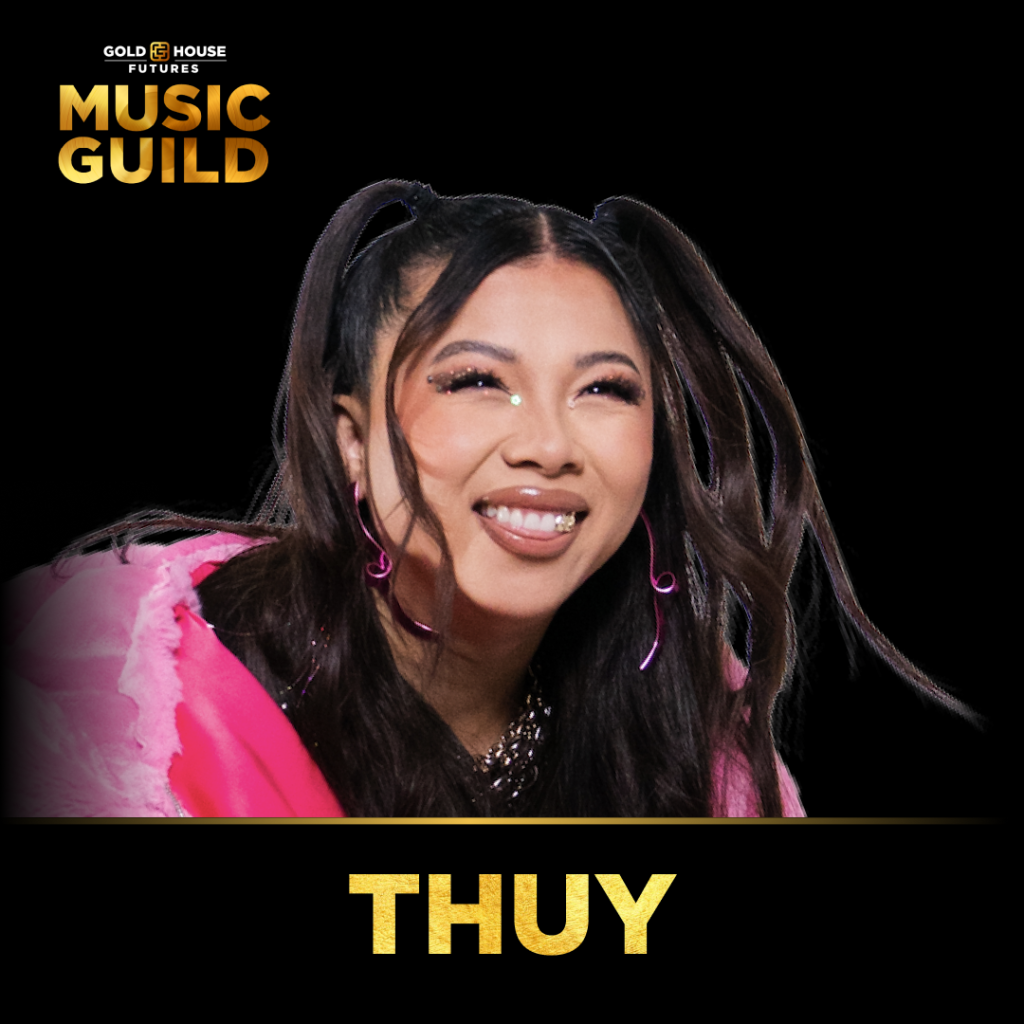 As participants in the Gold House Futures Music Guild, these three unsigned music artists will showcase their outstanding talent by participating in Spotify masterclasses and recording Spotify Singles—a series of original artist recordings made in Spotify's in-house studios—that will be released globally on the platform for streaming. They'll also participate in a showcase with LiveNation in May and can look forward to coordinating mentoring sessions and creative, company, and multicultural collaborations.  
"Spotify is proud to be partnering with Gold House as part of our continued investment to amplify and support emerging API artists," says Priscilla Chan, Spotify Co-Lead of SPACE ERG and Associate Director of Business Development. "Through our Asian employee resource group, SPACE, we've had a long-standing relationship with Gold House. This includes our support for initiatives including Gold Open, collaborating on editorialized API playlist Gold Beats, and amplifying messaging around the importance of diversity and allyship. We're excited to build on this work and celebrate this vibrant community of creators and to usher in a new generation of talent through the Gold House Futures Music Guild."  
The team at Gold House Futures is excited to build on this work as well. Bing Chen, Gold House President, and Jeremy Tran, Gold House Executive Director, work every day to systematically unlock socioeconomic equity for new majority communities and cultures through community building across the API diaspora, reshaping public opinion through media, and sustaining a positive, productive influence in business. 
Gold House Futures Music Guild is only the latest step in their work—so For the Record asked them to go a little deeper into the importance of positive media representation and the program's potential impact. 
What does it mean for Asian Pacific Islanders to be a "new majority community?" How does this play out in media and in your work?
Bing: APIs are the largest populace in the world—four and a half billion people–with the fastest growing immigrant population in the U.S. We also out-index other demographics in consumption across several advertising categories. But unfortunately, in media we're also the most objectified and sexualized. In corporate management, we're the least likely to be promoted. And many people fallaciously think that we're all just part of a model-minority top-10%- income educated class, but the reality is, when you look to certain ethnicities and in certain regions, we're actually the bottom decile. We have the widest income disparity of any community.
So we have this imbalance. We're such a powerful group in absolute numbers, but we are so unempowered. How do we rebalance that? Our focus is to rebalance that unique form of socioeconomic inequity while also empowering us to be better stewards who uplift everyone around us. We want to create a future that is inclusive and impactful for everybody.
How does amplifying the work and voices of API individuals in media help fulfill your mission? 
Bing: What we see and hear changes what we believe and impacts who we can become. Specifically, I think there's three areas. First, we're able to dismantle established—and define new, affirming—portrayals of who we are. We are not a perpetual foreigner or model minority. We can now affirm ourselves in new ways that are empowering: physically, emotionally, and more. 
Second, through investments, education, and promotion, we unlock new creative opportunities for a community that stereotypically had lawyer, doctor, or failure as career options. From this Music Guild to established artists like Michelle Zauner, aka Japanese Breakfast; HER; and Anderson .Paak, we know what's possible. Across industry, there's Chloe Zhao, the most decorated woman in a single directorial awards season. These are not just great API artists—they are groundbreaking artists, period. Our community is so widely pronounced in how artistically creative we are and it's time others knew it. 
Third, we scale. Eighty percent of traditional media exported worldwide still comes from the United States. So we have an immense responsibility to develop, product, and market authentically, because what we do domestically is going to hopefully productively influence the experience of the 4.5 billion APIs worldwide, too—and beyond.
How will Gold House Futures arm artists with the tools they can use to overcome some of these obstacles? 
Jeremy: We work to fundamentally shift the public perception of Asians beyond pernicious stereotypes in order to secure their success or ensure their success in mainstream music and mainstream media. We've seen this translated already in the film industry, where now we have data points like Crazy Rich Asians, like Shang-Chi. We can tell the studio executives, to be frank, "These stories, these people, can be very successful." They're not just culturally essential, but commercially so.
With Gold House Futures and with musicians in particular, we want to be able to help them shape their branding, shape their stories, shape their futures. So we're working with several different executives across different industries to select and nurture these musical artists.
What can Anik Khan, Ruby Ibarra
,
and
Thuy look forward to in the program?
Jeremy: We will have a regimented program for them from now until the end of the year where they'll benefit from mentorship, music skill building, promotion, and community building. 
They'll have opportunities to meet with several of the leading executives across platforms like Spotify and the labels for mentorship. Moreover, we'll help them enhance their musical talent through Spotify Sessions and Spotify Master Classes. Further, they'll have opportunities for new, mainstream promotion through our press, live entertainment site partnerships, and TV and film partnerships (soundtracks, anyone?). Finally, they'll join the Gold House Futures network, the largest network of the most promising API creatives, founders, and leaders.
So there will be rich, cross-pollinated opportunities for them within the music industry, with each other, and with broader creative outlets.
Why are you excited to work with Spotify on the Gold House Futures Music Guild?
Bing: Gold House always endeavors to work with the absolute best in each industry because we think the community deserves the best—and there's no question that Spotify is by far the largest music subscription platform in the world. There's a lot of spiritual alignment between Spotify and Gold House, as well. We love that artists can be independant and chart their own paths or partner with existing labels. Our work is similar: We work with existing houses but also build our own—whether it's in the media projects we consult on and promote or in startups we invest in and distribute. Raising the ocean from both sides is essential.
Jeremy: Spotify has shown its commitment to supporting the API community over the last several years, and we feel honored to continue that heritage. During API Heritage Month, for instance, we worked directly together to amplify API artists who are up-and-coming. So I feel that there is a genuine interest and that Spotify's not just the best, but also that the company's heart is in the right place.
Tune into Gold Beats to hear tracks from Anik Khan, Ruby Ibarra, Thuy, and more.