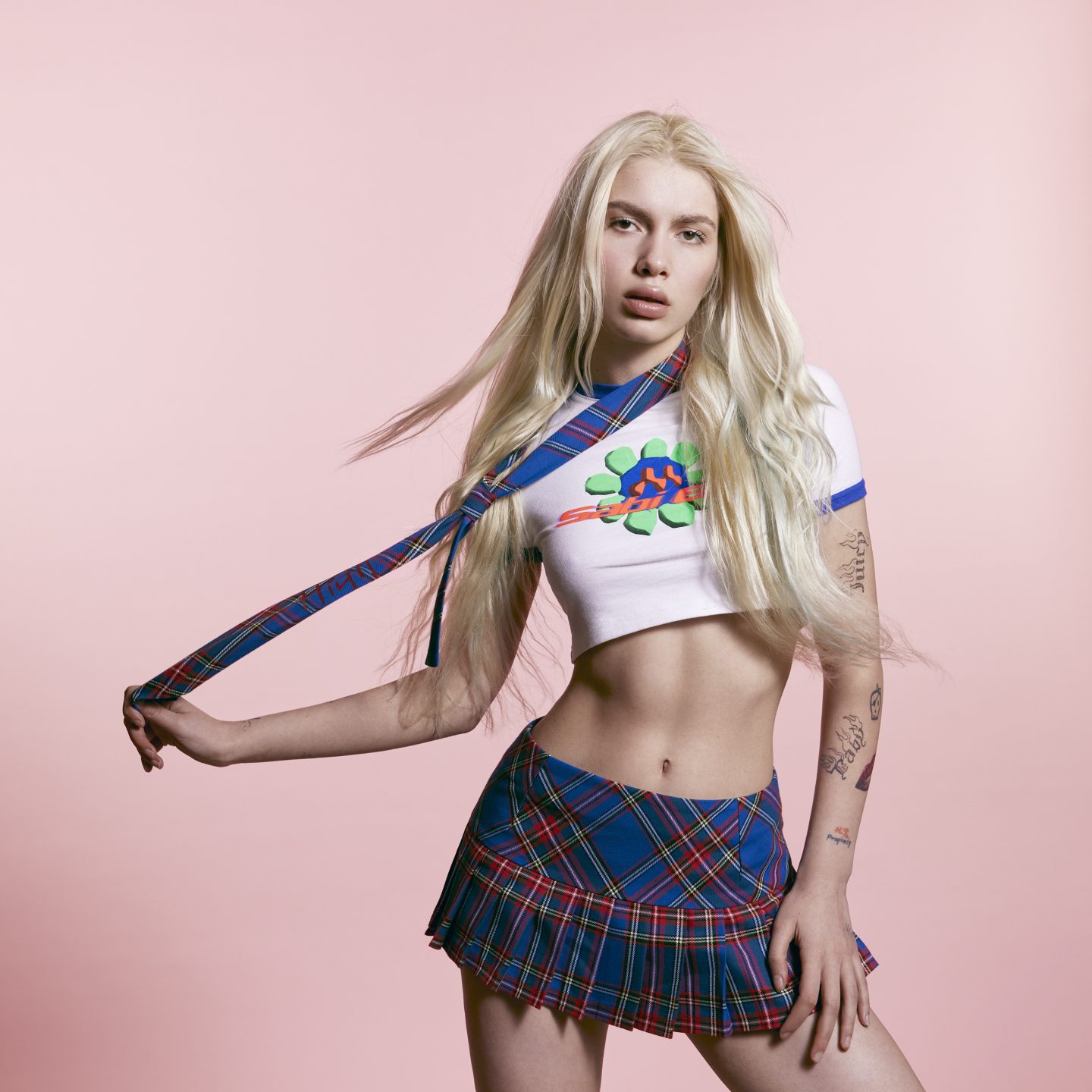 WOMEN AT FULL VOLUME
Turkish Artist Aleyna Tilki Makes a Splash as Spotify's EQUAL Ambassador of the Month
Aleyna Tilki is breaking the mold as she makes a name for herself in the music industry. The edgy Turkish singer-songwriter started her singing career at 14 years old, and now, at the age of 22, she already has multiple hits and high-profile collaborations to her name. Add to that the fact that Aleyna is the first Turkish artist that Warner Music Group has signed for international projects, and it's clear she's a musical force to be reckoned with.
Aleyna's signature vocals—whether she's singing in her native Turkish or in English—and unique style help her fuse genres in her music. Early last year, she released the highly anticipated single, "Retrograde," cocreated by an all-star team that included Diplo, Dua Lipa, and King Henry. In October of 2021, Aleyna continued to prove her success with the song "Real Love," which was a collaboration with producer and DJ Dillon Francis. The track was a hit, debuting at number 24 on the Billboard Dance Club Songs chart.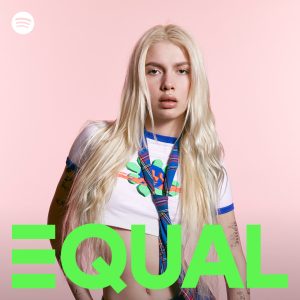 Now Aleyna continues to gain a global following as the EQUAL Ambassador of the Month for May. Spotify's EQUAL Global Music Program aims to combat gender disparity in the music industry by amplifying and celebrating the work of women creators around the world. As a part of this month's spotlight, Aleyna will have her song "Take It or Leave It" at the top of the EQUAL Global playlist, and the artist is featured on the playlist's cover.
For the Record spoke with Aleyna to learn more about her creative process and some of the notable moments in her career.
The artists who have most inspired me are ____.
Freddie Mercury, Ozzy Osbourne, Billy Idol, and Michael Jackson.
One piece of advice I'd give other women artists is ____.
Your body is your area of freedom. Be free to explore it for your art. Being open about your body does not mean you are open to being abused by anyone.
One notable moment in my career so far is ____.
Being able to collaborate with great artists and big labels for my music, even though it's really tough to break through globally from my country.
My creative process consists of ____.
Psychoanalysis. It helps me to go deeper into human psychology. But this is not about empathy, rather it's about how it helps me to express myself in my art.
One way I'd like to see greater gender equity in the music industry is ____.
By people accepting that everything is not about masculinity.
Some women artists I'm excited to watch are ____.
ROSALÍA, Doja Cat, GAYLE, Billie Eilish, and Jessie Ware.
My girl-power anthem right now is ____.
Beyoncé's "Run the World (Girls)" (of course).
Listen to music from Aleyna, as well as other strong women, on the EQUAL Global playlist.