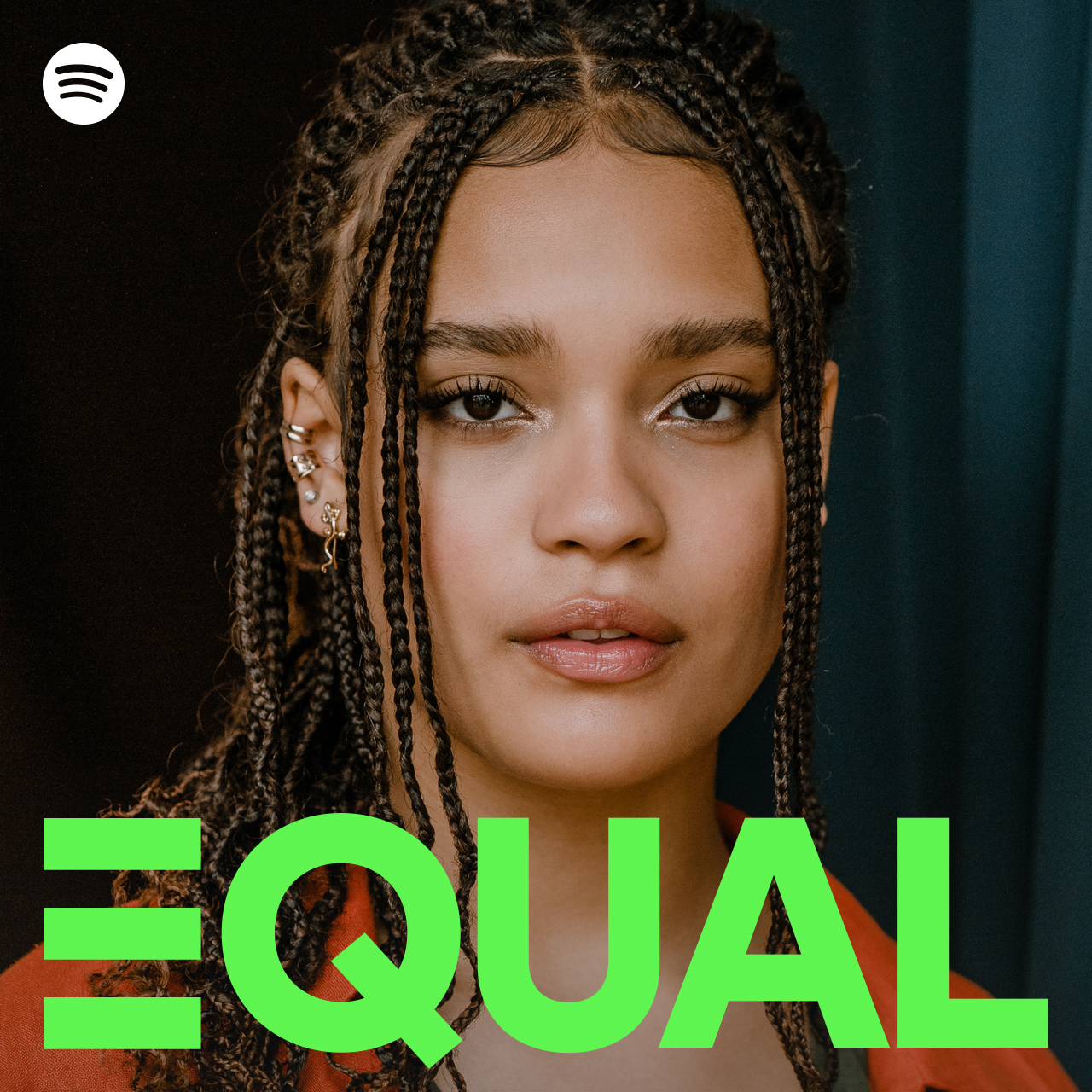 WOMEN AT FULL VOLUME
Sara James Makes Spotify History as the Youngest EQUAL Global Ambassador of the Month
One year ago, 12-year-old Sara James won the Voice Kids Poland competition. She then went on to place second in the Junior Eurovision Song Contest with her song "Somebody." Now, at 13, she is Spotify's youngest EQUAL Ambassador of the Month.
Sara—who is half Polish and half Nigerian—comes from a musical family and began playing piano at six. The vocal powerhouse has also won several other singing competitions in Poland, including the Christmas Carols and Songs Festival and the National Film Song Competition. Now, she's ready to reach more fans with her music as the first Polish musician to be named EQUAL Global Ambassador of the Month.
"It's really an honor for me to be the first Polish ambassador of Spotify EQUAL. I'm all about promoting female empowerment, equality, and mutual support for each other," Sara told For the Record. "We have to deal with so much social pressure every day, and we should really use every opportunity to speak up and embrace our strength. Of course, I'm focusing on my young generation in particular, because I can relate to it the most, but this really affects women from all social and age groups, which makes initiatives like EQUAL so incredibly important!" 
Spotify's EQUAL Global Music Program aims to combat gender disparity in the music industry by amplifying and celebrating the work of women creators around the world. Sara's song "My Wave" will be featured on the EQUAL Global playlist along with music from other women artists making it big globally.
For the Record sat down with Sara to learn more about her career aspirations and her hopes for the future of music. 
The artists who have most inspired me are ___.  
There are so many it's really hard to pick! But I'd probably say Beyonce, Rihanna, Ms. Lauryn Hill, and most recently—Rosalía! I love women with strong personalities.
One piece of advice I'd give other women artists is ___.
Don't ever let anyone bring you down! People will try to doubt your success, but this should never make you question yourself and your talent. Always be proud of who you are, because the energy you feel within is the energy that people see in you.
One notable moment in my career so far is ___.
I don't think I can really pick one, because every single big moment has led me to another one. That's what makes them all EQUAL! (You see what I did there?)
My creative process consists of ___.
At the beginning, I mainly just try to organize my thoughts and bring them together. I have so many ideas coming to me at once when I'm starting to create, so sometimes it's really hard to choose the direction I want to go in. But once I'm on the right track, I'm unstoppable!
One way I'd like to see greater gender equity in the music industry is ___. 
Tolerance and mutual support—it's as simple as that. I think we wouldn't have to deal with as many issues if people were more respectful and supportive toward each other. So that's definitely what I'd like to see more of—not only in the music industry, but in this world in general.
An up-and-coming woman artist I'm excited to watch is ___.
Zalia—she's from Poland too! She's such a wonderful, talented, beautiful lady. The fact that she puts everything that she has in her heart into her music is an inspiring thing to watch. What a queen. 
My girl-power anthem is ___.
"Run the World (Girls)" by Beyonce!
Discover more women artists climbing the charts with our EQUAL Global playlist.