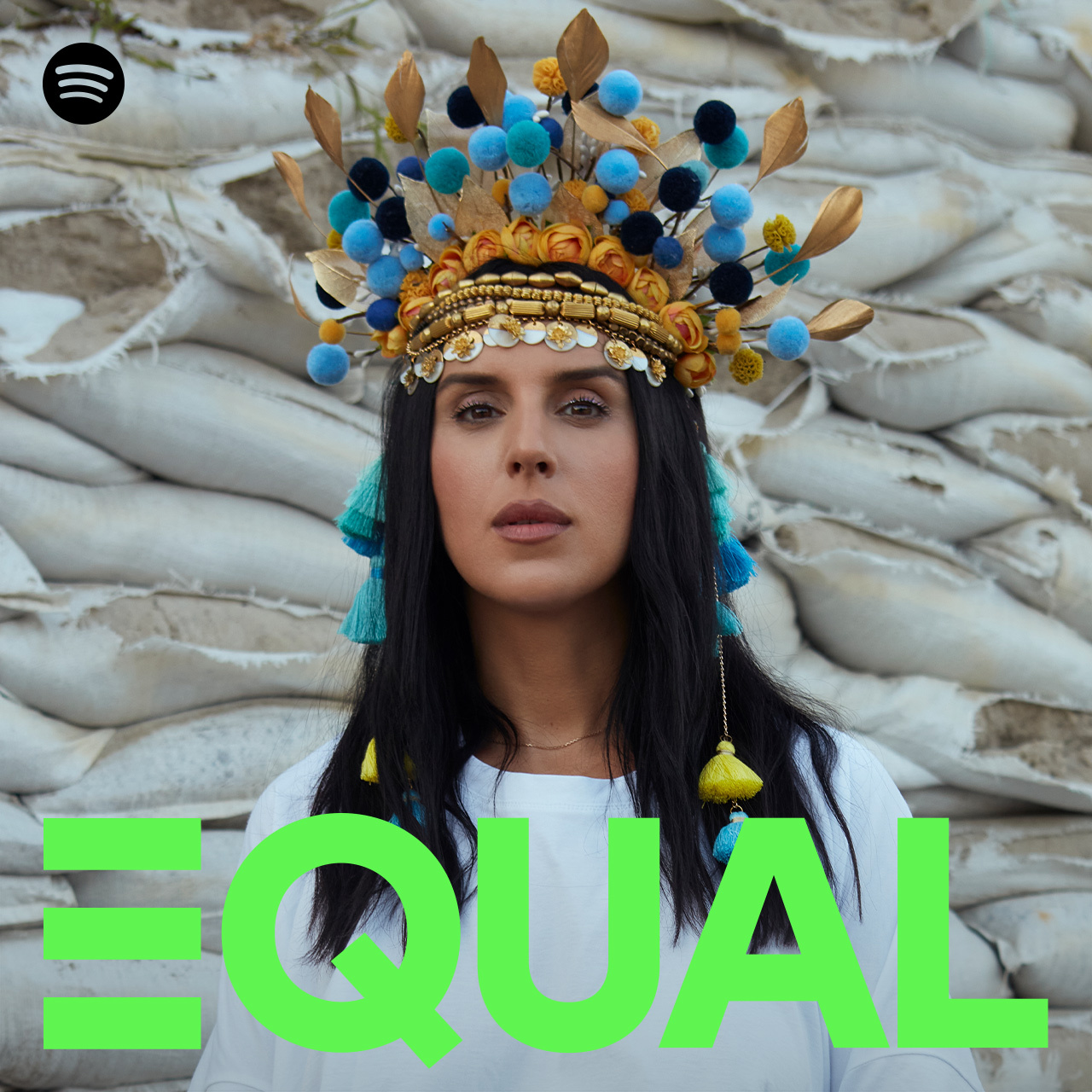 WOMEN AT FULL VOLUME
Jamala Kicks Off Spotify EQUAL's Ukrainian Launch by Sharing Her Unique Blend of Soul, Jazz, Electronica, and Pop With the World
This month we were proud to launch our EQUAL program in Ukraine, with singer-songwriter Jamala, our EQUAL Global Ambassador for March, helping kick off the program. 
Spotify's EQUAL Global Music Program started in 2021 and aims to combat gender disparity in the music industry by amplifying and celebrating the work of women creators around the world. Jamala now graces the covers of our EQUAL Global playlist and the newly created EQUAL Україна playlist, which both lead with her song "Take Me To A Place." 
This isn't the first time Jamala and her artistry have been front and center. The Ukrainian artist's numerous accomplishments include the 2022 U.S. Atlantic Council Award for Distinguished Artistic Leadership and the title of People's Artist of Ukraine. The star was also crowned the winner of the 2016 Eurovision Song Contest for her single "1944," a deeply personal song inspired by her great-grandmother, who lost a child during the deportation of the Crimean Tatars.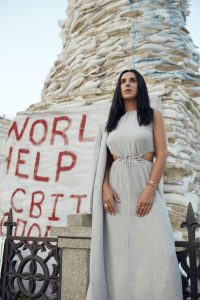 Jamala began her musical career at a young age, having graduated from the Ukrainian National Tchaikovsky Academy of Music with a major in opera singing. While she originally planned to be a classical musician, her 2009 win at the New Wave competition for young singers of pop music set her on a new path. Jamala's love for experimentation in her sound shines through in her seven studio albums. From her varied use of soul and jazz to electronica and pop, the artist proves she's a force to be reckoned with and that her music can't be confined to just one genre.  
Jamala often performs in charity events, concerts, and television shows to raise funds for Ukrainian refugees and children, and for the Armed Forces of Ukraine. This summer she'll be performing live in the United States and Canada for the first time.
"All my life I had to fight for my rights—the right to be myself, the right to create. And now, like thousands of courageous Ukrainian women, I am fighting for the right to live in my own home," Jamala told For the Record. "Today we inspire each other to be role models of endurance and resilience. That's why I would like to share the honor of being an EQUAL Ambassador with every Ukrainian woman out there, who, despite rocket attacks and explosions, is fearlessly fighting for the freedom to live in a free country where every Ukrainian woman's voice is heard on an equal basis."
For the Record caught up with Jamala to ask her a few questions.
The artists who have most inspired me are… 
Stevie Wonder, Beyoncé, and Billie Eilish.
One piece of advice I'd give other women artists is…
Never give up.
One notable moment in my career so far is… 
Performing with Hozier and Brandi Carlile at the Kennedy Center Honors tribute to U2 back in December.
My creative process… 
Has a sequence. The lyrics inspire the sound.
I'd like to see… 
More gender equality in the music industry and more job opportunities for women at C-suite–level positions. Let's make the industry more diverse.
A few up-and-coming women artists I'm excited to watch are… 
Sudan Archives, Audrey Nuna, and, with no doubt, the Ukrainian Go_A.
My girl power anthem is… 
"Strange Fruit" by Billie Holiday.
Listen to Jamala and more inspiring women artists on the EQUAL Global playlist.