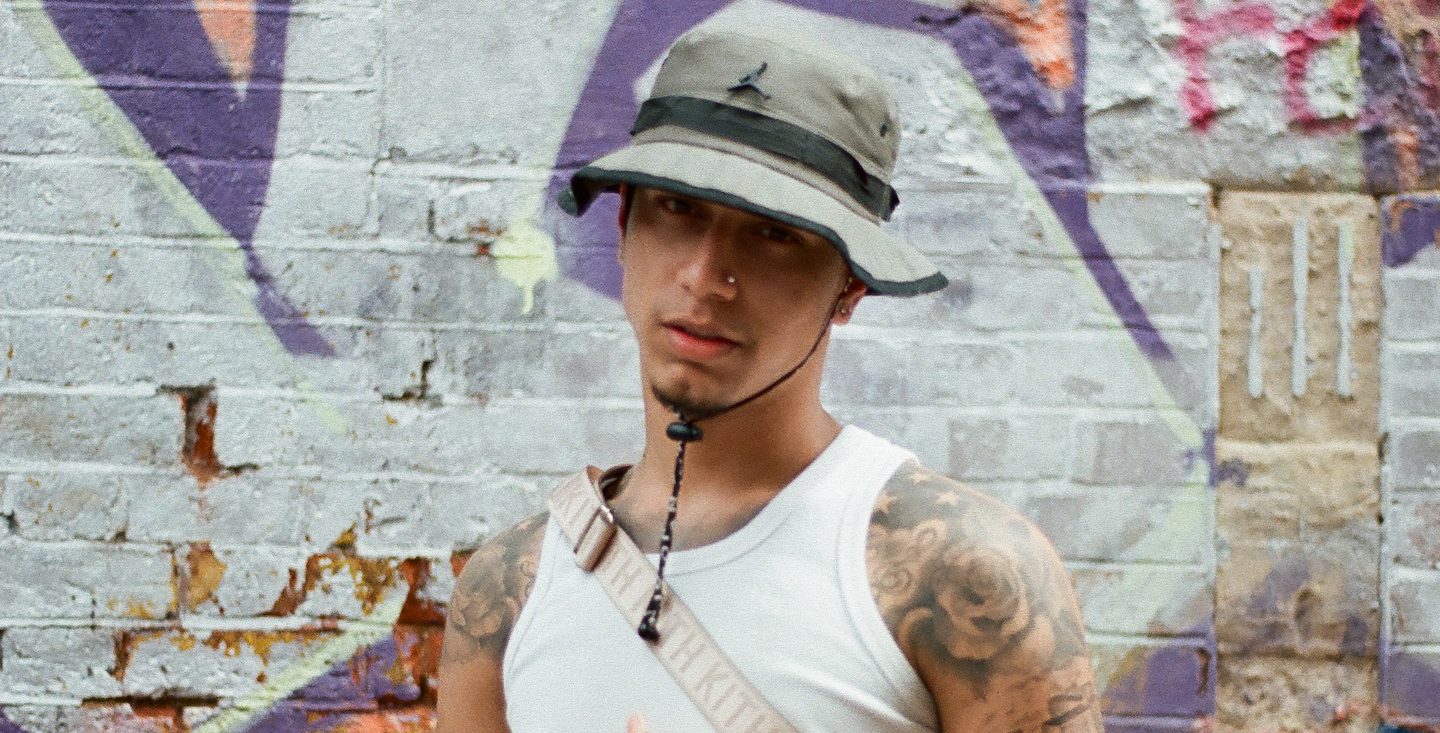 GROW THE SCENE
Brazil's Urban Culture Is Thriving—And So Is Its Music
Around the globe we've seen hip-hop and trap artists dominate the charts, and recently in Brazil, the already diverse and far-reaching sounds of urbano music have only gotten bigger. With urbano's thriving culture and ever-growing roster of artists, its listenership in the country is at an all-time high. 
Hip-hop, trap, and pop make up the majority of the tracks and artists represented within urbano music, but artists pull inspiration from a wide range of genres that include funk carioca, funk ostentação, and R&B. 
Spotify has been supporting the call for more Brazilian urbano music by becoming the official partner of Brazil's only trap festival, CENA 2k22, as well as partnering with Red Bull FrancaMente, the world's largest rap competition. And almost two years ago, Spotify introduced the creme playlist, which celebrates the massive and diverse talent of Brazil's urbano culture and how it pushes the boundaries of genres, cultures, and borders. Listenership of urbano music is up, particularly with Brazilian trap, which has seen Spotify streams increase by 33% in the past two years in Brazil alone.
Spotify has also featured some of the best up-and-coming artists in the urbano scene through RADAR, a program that represents Spotify's commitment to new and emerging artists from all over the world. Through the RADAR Global playlist, artists like Rio de Janeiro's N.I.N.A and São Paulo's Veigh are bringing their unique rap and trap sounds to the world stage. 
"The growth of urban culture coincides with a period of intense social transformation in Brazil, with the empowerment and rise of audiences that, until recently, were not represented," says Ellen Rocha, Marketing Manager of Spotify Brazil. "Artists of genres that encompass urban culture are spokespersons for a generation of young people—an audience that asks for personality and authenticity and that absorbs and reflects culture not only in speech, but also in the way they behave and dress." 
For the Record sat down with RADAR-featured artists N.I.N.A and Veigh to talk about the rise of trap music in Brazil. 
Rap and trap music have been on the rise in Brazil lately—why do you think so many listeners are drawn to these genres? 
N.I.N.A: The music is always renewed. Year after year we see our youth consuming a new style, having a new face, dancing with new moves . . . rap has always been very communicative, and I think this rise comes from the identification and plurality that rap and trap bring.
Veigh: Trap ends up attracting a lot of listeners, and it's an aspect of rap that has been popular for a long time both inside and on the outskirts! It also has a strong connection with funk, and I think a lot of young people identify with that genre.
In what ways have you seen urban culture really grow and influence parts of life in Brazil? 
N.I.N.A: Those who come from the favela know the lives that urban culture impacts. There are several projects to rescue lives through music, and it's where our talents are born. I've seen the art, culture, and music of the periphery save lives many times—including mine.
Veigh: I saw the culture grow inside where I live, where many portrayed the reality of that place through letters and other types of art. The culture ends up expanding to the whole world! 
What was your experience like being a part of the RADAR program?
N.I.N.A: RADAR boosted my work in ways I couldn't even imagine. Today I have a diverse audience that came from extremely different strands of drill, which is what I do. It was a great door-opening for me. I am extremely grateful and happy to be part of RADAR's history!
Veigh: It was a very important milestone for me and for my people (Itapevi in the west zone of São Paulo), where many saw me on RADAR and believed it could be them soon. Being in a place where a lot of artists, whom I am personally a fan of, have passed through is amazing for me! 
The RADAR experience has taken my sound to bigger places and my art to more people! We know how difficult it is sometimes for our music to reach certain places. 
Celebrate the rise in urban Brazilian music by listening to the creme playlist: