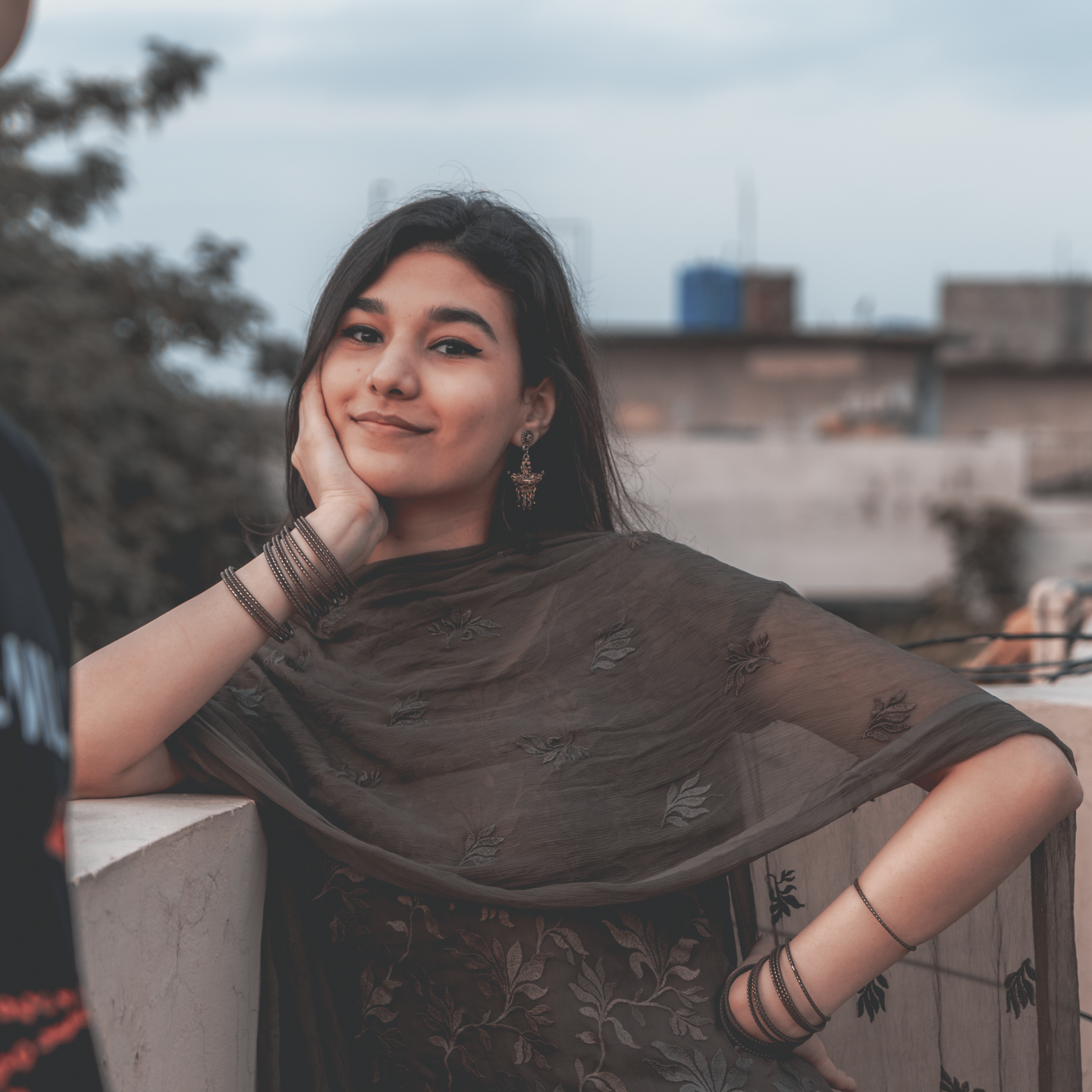 DESI DOMINATION
Pakistani Artist Shae Gill Breaks Streaming Records With Viral Hit "Pasoori"
Last year was quite a big one for Spotify EQUAL artist Shae Gill, who is one of the freshest sensations to come out of the Pakistani music industry in recent years. 
Born and raised in Lahore, Shae kicked off her career in 2019 by posting song covers on Instagram. However, Shae really hit it big with the release of "Pasoori," a song she collaborated on with fellow artist Ali Sethi in Season 14 of the popular Pakistani television series Coke Studio. The song was a resounding hit all around the world, even appearing in the Disney+ show Ms. Marvel. And the track was the most-streamed Pakistani song on Spotify for 2022, according to the country's Wrapped results. 
"We are ecstatic that 'Pasoori' has surpassed unprecedented milestones, creating a global sensation that listeners thoroughly enjoy," said Khan FM, Spotify Artist & Label Partnerships Manager for Pakistan, Sri Lanka, and Bangladesh. "At Spotify, we focus on providing listeners with unique experiences. And the triumph of 'Pasoori' has been highlighted in abundantly creative ways to reflect the magnificence that it has brought."
Last year, Shae also released "Sukoon," a collaboration with the songwriter-singer duo Hassan & Roshaan. The song had audiences reminiscing about the glory days of the "Queen of South Asian Pop," Nazia Hassan. Shae closed out her record-breaking year as Spotify's Ambassador for Pakistan as part of the EQUAL Global Music Program, which aims to combat gender disparity in the music industry by amplifying and celebrating the work of women creators around the world.
For the Record caught up with Shae to talk a bit about her career and inspirations.
The artists who have most inspired me are ___.
Nusrat Fateh Ali Khan, ROSALÍA, Diljit Dosanjh, Farida Khanum, Ali Sethi, and so many more.
One piece of advice I'd give other women artists is ___.
Truly know your worth and that you deserve success and appreciation.
Some notable moments in my career have been ___.
So much has happened this past year! The Coke Studio live performance at Dubai in October was unforgettable. My experience recording for Coke Studio has been the most fun so far. Everybody involved in the project was so amazing at what they did, and I was over the moon about the fact that I got to work alongside such incredible people. And when I heard that "Pasoori" was the top track on Spotify in 2022 for Pakistan, I thanked God and was just truly grateful.
My creative process consists of ___.
Composing melodies and writing lyrics on top of them. I generally find creating melodies easier than writing.
One way I'd like to see greater gender equity in the music industry is ___.
By seeing more women being given the opportunity to be at the forefront of performances and music technology roles.
My girl-power anthem is ___.
There are so many girl-power anthems I like, but lately, it has been "Flowers" by Miley Cyrus. I think everyone's crazy about it these days. I've always been a Miley Cyrus fan.
Listen to the record-breaking "Pasoori," and more South Asian bops, on our Desi Hits playlist.